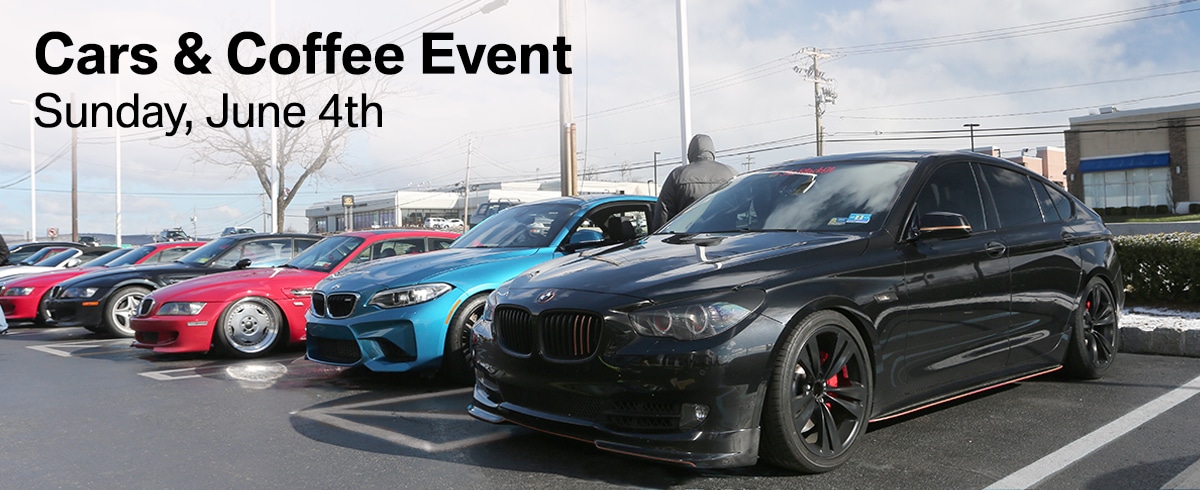 PRESTIGE BMW, LAMBORGHINI PARAMUS AND McLAREN BERGEN COUNTY

 

INVITE YOU TO SHOW OFF YOUR CAR. 
JOIN US SUNDAY, JUNE 4, 2017 FROM 9:00AM - 12:00PM
Who doesn't love looking at awesome cars? Prestige BMW is hosting it's very own Cars and Coffee event on Sunday, June 4th, along with fellow members of the Prestige family, Lamborghini Paramus and McLaren Bergen County.
We invite you to come check out the cars, or to show off your own! 

There will be a wide range of interesting cars, people, and unlimited coffee. The event promises to be an unforgettable day - featuring vintage and classic automobiles, a wide variety of new BMW vehicles enhanced with DINAN performance products compliments of the Prestige Performance Center, and one of a kind Lamborghini and McLaren models.
Please RSVP below to let us know you're coming, we look forward to seeing you!